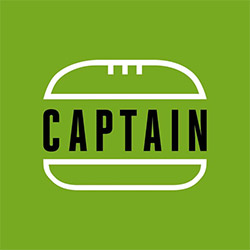 The captain arrived in Jerusalem – they knew the burger that would change the day. The new burger restaurant at the station offers you the most delicious, fast and most American meat there is. 100% fine beef, hand-made chips and onion rings from a real onion.
And drinking? Unlimited! So be patient!
In light of the Corona crisis, we decided to bring Captain's Burger to you! All our dishes in your home and all you have to do is just pick up the phone and call the shipment.
At each of the Captain's branches you will find excellent fresh meat burgers served with us daily, crispy homemade french fries and onion rings that we make daily and a variety of beers and all at the best prices.
Sunday to Thursday: 12:00-23:00
Friday: 12:00-16:00
Saturday Evning: 21:00-00:00