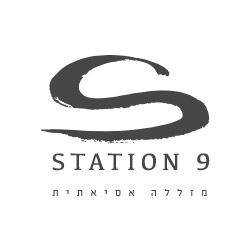 Station 9 is an Asian restaurant offering a mix of street flavors from the East with modern cuisine, conducted by chef Ron Finzi. The restaurant is located in the first station complex and is designed in a Tel Aviv-Berlin style. In addition to the familiar Japanese style, the menu offers a different style, and goes to the regions of Thailand, Vietnam and China in its special dishes.
Among the dishes you can find classic and modern dishes, such as pud capo, papaya salad, bao steamed buns and a lettuce cone.
Cocktails, cold and hot firsts, deep sauces, Asian soups and stews, salads, buns, strong walnuts and flames, fried seafood and rivers, seared and baked, chunks of long cooking, roasting and frying and Asian desserts.
Sunday-Wednesday 23:30-12:30
Thursday 01:00-12:30
Saturday 00:00-20:30