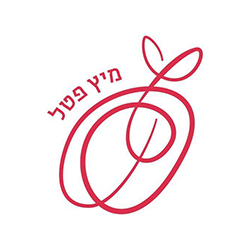 Mitz Petel is a natural stand for smoothies and juices – keep healthy with a variety of natural juices from dozens of fruits and flavors!
Located on the south exit of the station complex, near Colony Restaurant and Bethlehem Road. The selection of juices and smoothies is wide, inviting and surprising! Beyond the usual fruits there are special varieties such as: spirulina and ginger. In the booth you can mix exactly the juice you love and sit comfortably and enjoy the moment. Let's stay healthy and enjoy every minute!
In light of the Corona crisis, we decided to bring Mitz Petel juice to you! All our juices and smoothies in your home and all you have to do is just pick up the phone and call for delivery.
A wide selection of fruits, such as: strawberry, banana, melon, dates, and many other favorite foods, as well as carrot juices, oranges and specialty juices and smoothies with spirulina, ginger and more. The relaxed atmosphere of the place combines seating at shared and intimate tables at the same time.
Regular? Enjoy Free Juice on every 10 cups
Not available for Deliveries
Sunday-Thursday – 07:00-21:00
Friday – 07:00-entry of Shabbat
Saturday – 07:00-21:00