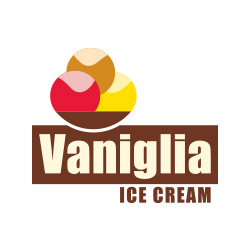 Vaniglia – the best quality ice cream, the best raw materials in the world, no preservatives, no artificial food colors and only natural fruits! Choose from a variety of 36 ice cream flavors, including vegan and dietary options. Special prices for weight gain.
In the spring of 2001, the brothers Nitzan and Itai Rogzinsky established Vaniglia in the Basel compound in Tel Aviv. The chain of ice cream shops started out as a small shop where the brothers manufactured homemade ice cream, and over the years has become an institution and a center of pilgrimage for many ice cream enthusiasts in Israel. Today, 21 branches are located in the Dan region. A variety of 66 ice cream flavors are available in the branches, of which 23 are sorbet, which change according to the season, as well as flavors without added sugar.
Vanilla, who has been meticulous in her efforts to ensure the quality of the product, the raw materials and the quality of service, invests great effort in creating a quality and unique product. The ice cream is made up of fresh milk and cream, vanilla pods from Madagascar and Tahiti, fine chocolate of Valerone, hazelnuts from Piedmont and pistachio nuts from Sicily, fresh and ripe Israeli fruits and patisserie products, combined with ice creams and herbs. Combined with high-quality raw materials collected by a master from around the world and combined with great knowledge and traditional and modern methods of work, influenced by Italian and French cuisine, all together create aromatic ice cream in velvet texture.
Sunday to Saturday: 10:00-23:00