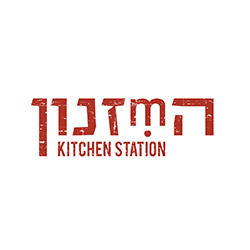 The buffet is a kitchen station offering a menu based on dishes from kitchens around the world with an emphasis on the shores of the Mediterranean Sea. Among the special forms of serving and the design of the place are elements that combine the characteristics of ancient Jerusalem with modern ones.
The menu offers unique dishes that combine flavors from major cities in Europe as well as raw materials identified with places and cultures in the world, such as black tahini from Nablus, Italian aristo risotto, or Japanese Panko crumbs.
The preparation and work on the final product can be seen through the open kitchen window that appeals to the customers in the yard – to complete the experience from the beginning of the work until the final presentation.
Not available for Deliveries
Not available for Pick-Up
Sunday to Thursday: 07:30-01:00
Friday-and holidays: 07:30-Shabbat entry
Saturday: When shabbat ends-01:00