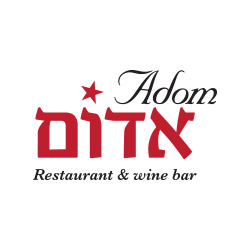 The Adom restaurant is a veteran Jerusalem food establishment and a world cuisine specializing in seafood and fresh fish, chef's dishes from Italy and France and a selection of high quality wines. The restaurant was established in 2001 in the historic Feingold courtyard and has since become a brand.
2021 Menu at Adom – new and surprising dishes and recipes that accompany us for years and constitute a pilgrimage center for local Mediterranean food lovers
Sunday-Saturday – 23:00-12:30. The bar occasionally works until 01:00.